XYIENCEESPN's Sam Ponder is one of the top college football personalities today, and can be seen on top ABC/ESPN college football broadcasts, College GameDay, and College Football Live.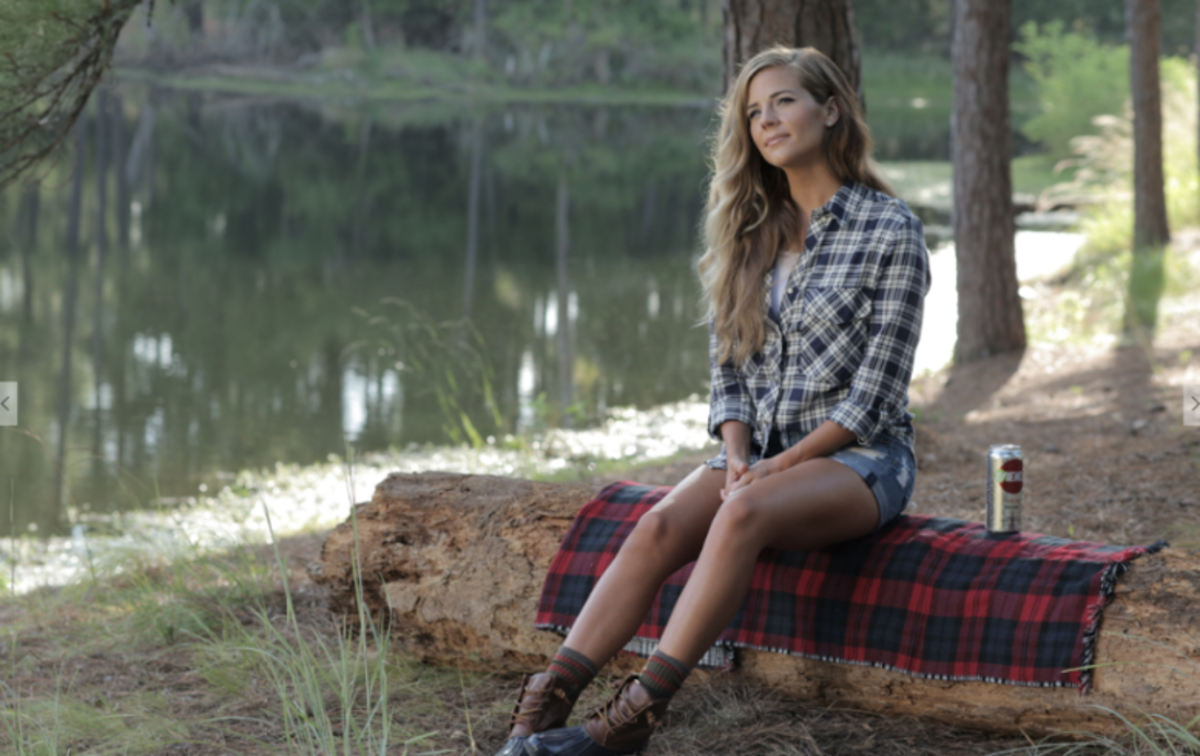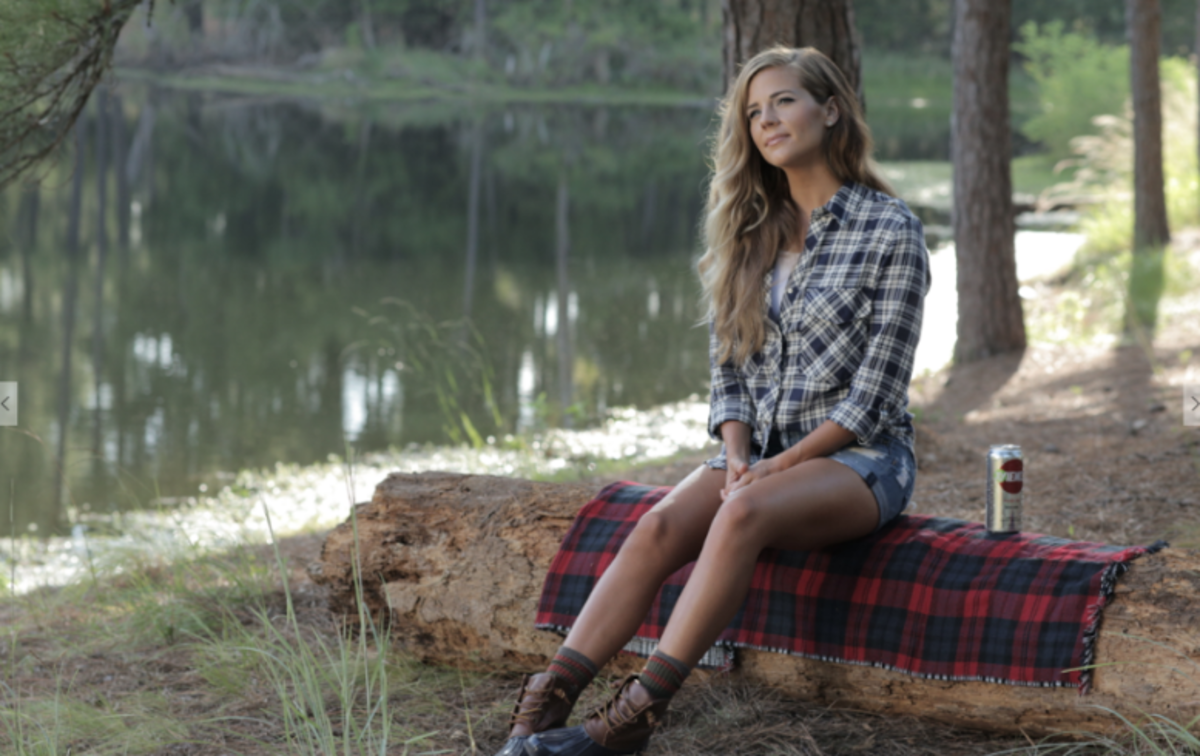 XYIENCEWe caught up with Sam Ponder earlier this week to talk about the 2016 season, this year of College GameDay, last weekend's insane Ohio State win over Michigan, and some of the recent coaching turnover in the sport.The Spun: Last weekend, College GameDay was in Columbus for Michigan-Ohio State. In my opinion, at least, it was probably the game of the year so far. Was that post-game scene with the big field rush one of the craziest you can remember being on the field for?Sam Ponder: You know what, I've been in three of those this year. The games that we've gotten this year ended up being just crazy. I had the Clemson-Louisville game, and then I had the Ohio State-Penn State game, and then I had Michigan at Iowa, and they rushed the field for that, and then Ohio State-Michigan. So its been a crazy year of fans rushing the field, and trying to keep my elbows out while I find the coach, because it gets a little crazy down there. But in terms of the game of the year, it's gotta be up there, at least in terms of excitement down the end. I don't think that either team played all that great. I think Michigan certainly looked better throughout the game than Ohio State, especially from the quarterback position. I thought Wilton (Speight) did really well, but when it came down to it, it doesn't get any more compelling and thrilling than that. I was standing right next to Urban (Meyer) when he's trying to figure out "are they gonna call it a first down or not?" in double OT, so I thought he was gonna lose his mind. Watching some of these coaches deal with the stress down the stretch like in games like that is super intense. So it was a fun one to be a part of for sure.The Spun: He collapsed on the field out of relief, I think, which I don't believe I've seen a coach do before.Urban Meyer reacts to the Buckeyes' 2OT win pic.twitter.com/VlLWam96v6— The Sports Quotient (@SportsQuotient) November 26, 2016Ponder: He gets so wound up. And a lot of those top name coaches, Jim (Harbaugh)'s the same way, where you get so wound up, you'll notice he never stands still during a game. He is pacing the entire time. The stress and pressure of it all is crazy to watch. I think at the end it was the release of all that pressure he was feeling, so I don't blame him for that.The Spun: You guys have made some pretty interesting trips this season. Obviously, Ohio State's a place you can probably go to most years. You were at Lambeau Field and Bristol Motor Speedway to open the year, and then places you don't get to as often, like Louisville and Kalamazoo. Which GameDay location really stood out this year?Sam Ponder having a tough morning out there pic.twitter.com/ICHDPuplgz— The Spun (@TheSpun) November 19, 2016Ponder: For me, the ones that stand out the most are the ones that are kind of off the beaten path. This year, we had a number. That first game at Lambeau was really cool. I had been there a few times to watch my husband (San Francisco 49ers quarterback Christian Ponder) play. And that is one of my favorite places in the country to watch any sort of game at any level. Lambeau's just one of those places where you, like, get chills when you walk in there. The Bristol deal was cool for a completely different reason. It's so huge, and to watch college football on that type of stage with that many people was really neat. But for me, the most memorable are always the ones that are more obscure, for lack of a better term, college football schools, like last year was JMU, where the whole city came to GameDay, and then this year in Kalamazoo for Western Michigan. It was incredible. To see a guy like P.J. Fleck, where there's so much chatter about what big school he's going to end up at next year if that happen, having this undefeated season, it was snowing, the home town seemed to come out for that one too. Those are always the most memorable because they're memorable to the fans. We can go to Tuscaloosa twice a year, and even though they may be the best team in college football, the fans are used to all that. To go to a place where it really is exciting for them, even Walgreens had a sign saying "Welcome College GameDay," it's really cool to be a part of something like that.The Spun: Along those same lines, what do you think is the most important factor to a great episode of GameDay?Ponder: Lee Corso, for sure. That show, to me, is defined by the headgear selection. I think it's a great show outside of that also, but to me he is the most important thing, because when people think of College GameDay, they think of Lee Corso putting on the headgear. So we are all forever grateful to him for that, but I think it's been really cool to see over the last couple of years, us kind of stepping out of the box to try new things and find new ways to communicate with younger audiences and use social media and bring in some new people. We have Jen Lada this year, who's doing features with us, we had Scott Van Pelt a few years ago. So they do a good job of not letting the show get stale. Because it is three hours, and gosh, last week it was five, so you've gotta come up with new stuff, and a way to get people excited for a day of college football, and I think our group's done a good job of that.The Spun: So this weekend the crew is going to the Big Ten Championship in Indianapolis.Ponder: We're in Indy for GameDay and then I'm doing the ACC Championship with (Chris) Fowler and (Kirk) Herbstreit that night, so we're covering two of the big games this week.The Spun: The game in Indy obviously has huge ramifications for the Playoff, as does the ACC Championship, but the two teams in the Big Ten Championship can still conceivably make it, and there are two other teams (Ohio State and Michigan) still in the hunt. If you were on the selection committee, what do you think your top four teams would be today?Ponder: Here's what I'll say—and Big Ten fans do not want to hear this, other than, of course, Ohio State and Michigan—I don't think it matters what happens in that game. I really don't. I think that because Ohio State is already placed at No. 2 right now, I just don't see a way that Wisconsin and Penn State can make a statement to get in there. And in some ways there are so many good arguments on both sides, but what I'm seeing now is there's no point in us having conference championships anymore. If they don't mean more than, let's say, beating a ranked team does, which it seems like they don't, then I'm not sure why we should have them. And maybe if they just want to still have another game this week, that's fine, if they want to add a conference game in some conferences or a non-conference game, I don't know, but I think we're going to have to start coming up with some new ideas about how it should all look. Because it almost feels silly to have a conference championship game that may have zero impact on any of this. Because then it's like, what's this for? To get another trophy to bring back? And I will say, Paul Chryst and James Franklin should get so much credit for the seasons they've had this year. Yeah, they've been overshadowed by Ohio State and Michigan. I think a lot of that is based on the coaches at those schools too and the attention that they draw. To me, it's kind of a bummer that this game may not have an impact on any of that, but I do agree with what the Playoff committee has now in terms of Clemson and Washington being with Ohio State. I don't think there's any debate with Alabama. It's just so hard. We wanted subjectivity, and we got it and then some. And I think that's the concern: maybe now it's too subjective and we need a little more objectivity. The grass is always greener, I just think there's got to be a way to balance it out a little more.The Spun: As people debate the current Playoff format, I wonder if we might move to expand the field fairly quickly, using automatic bids so that these conference championship games end up meaning more than they do now.Ponder: That's why I am one of those people who thinks we should have eight. Not because "oh, it's more, and more is always better." I just think if you win your conference, you should automatically be in. If we're going to have conferences, they have to mean something. If not, let's just divide up into divisions based on location and not play a championship game. There has to be a reason to have conference championships. So I do think for Power Five schools, if you win your conference championship you should be in, and then for those remaining three, that's what we can have all the debate about. So it still creates debate, which I know is good for the sport. You want to have something to talk about during the week. So, to me, eight just makes a lot sense. But I can see how people fight against change this quickly.The Spun: I think this year the debate is always "who's the second best team?" versus "who are the two teams that'll face off?" because Alabama seems like such a different animal this season. I saw today that 'Bama would be more than a touchdown favorite over pretty much anyone else in the country right now. If there's a team out there, which do you think would have the best chance to beat Alabama in the national championship?Ponder: It just depends on who shows up, you know. J.T. Barrett has struggled a little bit this year, and so has Deshaun Watson, but we've also seen what both of those guys can do, and they have such high ceilings, specifically Deshaun Watson. I think if Clemson is on, and that's been the problem, they've been so inconsistent this year, then I certainly believe they have the talent and the schemes to play with anybody in the country, including Alabama. Like you said, it's such a unique year, because 'Bama's always good, at least in recent history, but normally it's not like there's 'Bama and there's no discussion about anybody else. It's crazy that that's been the case because I did their first game of the year against USC, and before the game I'm talking to some of their coaches and they're like "we have no clue what we've got here." There was so much uncertainty, the guy they started at quarterback (Blake Barnett) didn't even end up playing. They knew the defense was going to be good, but I don't think they knew how good they were going to be, in terms of being a complete team. So I think that's kind of surprised everybody, including them, this year. But my guess is that Clemson would have the best chance in terms of the athletes they have, the experience Deshaun has, but who knows this year? But that's kind of what makes it fun. Who knows, maybe Washington shows up and plays lights out, and that's the great thing about college football. Depending on the day, and whose girlfriend broke up with who, and who had a big test, you never know how these guys are going to show up and play, and it keeps it exciting for sure.The Spun: Shifting gears a little bit, on Tuesday night when the Mark Helfrich news came down, I noticed that you were critical of the move on Twitter. You were citing some of the negative consequences of those quick-trigger firings. The sport seems to be moving from guys getting full four-year recruiting cycles to a case like this, where a coach goes 9-4 with a ton injuries one year,  a year removed from a national championship run, and then he has a bad year and he's out. Why do you think this is such a negative development for the sport?Sad to see Mark Helfrich lose his dream job. 1 of my favorite coaches in CFB bc of the way he treats ppl. Reminder that CFB is business 1st.— Sam Steele Ponder (@sam_ponder) November 30, 2016Concerned that we've created a market in CFB where u can't have ONE bad year. Think it will impact recruiting, cheating, relationships etc.— Sam Steele Ponder (@sam_ponder) November 30, 2016Ponder: It's a crazy industry, and first-and-foremost, we have to remember that this is a business and that at the end of the day, if people think they're going to lose money on something, they're not going to let it play out that way. So I get it. I don't fault Oregon for making this decision, because everybody has to make the decision that they think is in the best interest of their business, which obviously they think this was. For me, it was tough to see because I was around Chip (Kelly) a ton when he was at Oregon, and then around Mark a lot the last few years, and Mark is as good as they get, in terms of a representative for college football, and he treats people the right way, and has just been a glowing example of what it can still look like, even when it is that big of a business. My concern is that…look, he was in the national championship two years ago, he found and developed the best player in the country who won the Heisman (Marcus Mariota) a few years ago, and this year was terrible, there's no denying that. And Mark would be the first person to tell you that. I have a problem with not ever letting someone right the ship. I would hope that if I had a rough year in broadcasting, I wouldn't immediately be fired. I would hope there's a chance for redemption, and think with most big companies if you lose people some money there would be some concerns, but over, not even one year but one season, it's just concerning for me for a lot of reasons, but mostly because it creates an environment in college football where people are willing to do anything to win now. It's not about building.Guys like John Wooden and Bobby Bowden would never make it, they would never be Hall of Fame coaches now. I think John Wooden, it took him 16 years to win a national championship. Are you kidding me? You don't get two. It's just gotten so extreme, and that's all from the amount of money that's being poured into it, which I totally get. It has gotten just absurd when you're talking about people saying that Oregon would be willing to pay $10 million a year for a coach, then don't be surprised when human nature kicks in, and people will cheat and lie and do whatever to win. And the concern with that is not just that that's morally wrong, but also that these are college students who, the whole recruiting process is two things: 1.) I can get your son to the NFL, and 2.) I'm going to take care of and build your son into a man. And how do you do that when all you can tell them is "I have to win this year." And all of these kids are being told "you'll play as a freshman" even when they won't, they have to get these kids in. It's concerning, and I don't know what the solution is, because I don't think that money's going away. There's way too much money to be made for people to ease up on that now, but I do think it's important for people to call it out when we see it. We've got to start talking about this stuff, because it's already out of hand, and I think if we just ignore it, it only gets worse over time.The Spun: It's tough, especially this year. I don't think you'd find many coaches on a list of 'friendliest people' or 'coaches who are most popular with the media' ahead of Helfrich, Charlie Strong, and Les Miles, and they're all gone. Obviously they're all very different circumstances across the board there, but then you look at a guy like Mike McIntyre at Colorado. It took him a while and now they're No. 8 in the country, and he hadn't had a winning season at Colorado before this year.Ponder: I'm glad you brought Colorado up. When I first started out, I covered a ton of Colorado games because they were terrible and their games were always on lower networks, so I always covered them when Dan Hawkins was there, and I remember, I think it was Dan's third year, and they were calling for him to be fired, and I remember thinking after having these conversations with people "how absurd is it, three years and they would fire someone?" And they were having terrible seasons. And look, even just a few years down the road, now we're looking at one. What's going to happen is what we've already seen glimpses of. Look at the beginning of this year, who did people want to fire? They wanted to fire James Franklin, Gus Malzahn, they wanted to fire Clay Helton after the 'Bama game. We're looking at just a few games and now look at those three programs at the end of the year. Auburn turned out to not be too bad, James Franklin's in the conference championship, SC is one of the hottest teams in the country with potentially one of the best players in college football for the next few years (freshman quarterback Sam Darnold). It's crazy the lack of patience we have, and I've talked to some of my colleagues about this too. It's frustrating kind of seeing the other side of it with a husband who plays, to see how quick we are to call for people's jobs. That's crazy to me, to say James Franklin should be fired in the middle of a season. Can we not let that play out, because I'm pretty sure he turned out alright this year. But we are just a "what have you done for me lately?" society in so many ways, and sometimes we forget about the fallout. We forget about all of the assistant coaches who lose a job, we forget about the kids who have to move schools because a coach is fired. This stuff affects so many people, and yeah it's just a game, but it's people's livelihoods, and I think we have to be a lot more careful when we talk about it.The Spun: So speaking about assistant coaches, unfortunately one of the other things I saw you've been active with this week is tweeting in support of BYU's Reno Mahe after his family had an awful tragedy, with his daughter passing away. In the week since, a GoFundMe page has raised over $68,000 (update: as of this afternoon, the total is over $75,000) for the family. I saw you tweeted a link to that as well. What do you think it is about the greater college football community that galvanizes fans from across the country and all these different fan bases to support causes like this?Bawling reading this. Praying for this sweet family as they mourn. I'm sure the BYU community will support and comfort… just heartbreaking https://t.co/mRYldUT1E7— Sam Steele Ponder (@sam_ponder) November 30, 2016For those wanting to help… let's get them to their goal and beyond. Thinking of sweet Elsie today. https://t.co/yT2ad8HtCF— Sam Steele Ponder (@sam_ponder) November 30, 2016Ponder: First, what this family went through, it'll make me cry right now. It is unimaginable. I think there's something about having a daughter that's that same age, where you picture what happened to that sweet girl happening to your own daughter and it's too much to bear, and I can't imagine what they're going through right now. But to your point, I think that's what's drawn me to college football all these years and it's what keeps me covering college football. Yes it's a business, like we just talked about, there's some negative stuff and some shady stuff that goes on, but there's something about this community that is special, and it doesn't matter what level you coach at in college football what position, how high you are on the totem pole, when something like that happens to one of our group, I think everybody feels it. You get support from all over the country, because we all have this shared love of a game. Like I said, even though it is a business, there's still some kind of purity to college football. There's something about being at a game on a Saturday afternoon, the band is playing, the cheerleaders and all the families are together, there's something kind of, for lack of a better term, 'Americana' about it. I've been to a million NFL games, you don't get that feel in the NFL. You don't get that feel in the NBA. It's unique and special in college football. I think everybody feels for this family right now, and naturally, when you hear someone going through this type of tragedy, you put yourself in their shoes and…I just can't imagine what it's like for them right now. I know they have seven kids so they still have so many responsibilities and financial stuff, so anyway our college football community and family can help, I think we're happy to do so.The Spun: This season, I know you're partnering with XYIENCE Energy Drink as a spokesperson. What do you think college football fans should know about XYIENCE?
Ponder: For me, I never thought I would represent an energy drink. I'm not an energy drink person, I'm a 30-year old mom. I'm not raging at a club, and that's kind of what I pictured as an energy drink person. But I was totally proven wrong. They sent it to our house, my husband and I both tried it, and we like it. We both drink it on our own. I knew I liked it when, normally they send me a stash of it, and I ran out one time instead of reaching out for them to send it, and bought it down the street, because I actually enjoy drinking it. It kind of mixes it up. I was a coffee every day person. It kind of mixes it up for me, and keeps me going in the afternoon. I think what we're gearing for with the audience is not necessarily college students, but more your working or busy mom, like me, or your businessperson in their late 20s and 30s and beyond. It has no calories, and it actually tastes good. Those are two important things in my book, and anything I can get to get a little more energy to get stuff done during the day is good for me.—You can see Sam Ponder on College GameDay this Saturday morning, live from Indianapolis ahead of the Big Ten Championship Game between Penn State and Wisconsin, and during ABC's broadcast of the ACC Championship between Clemson and Virginia Tech.